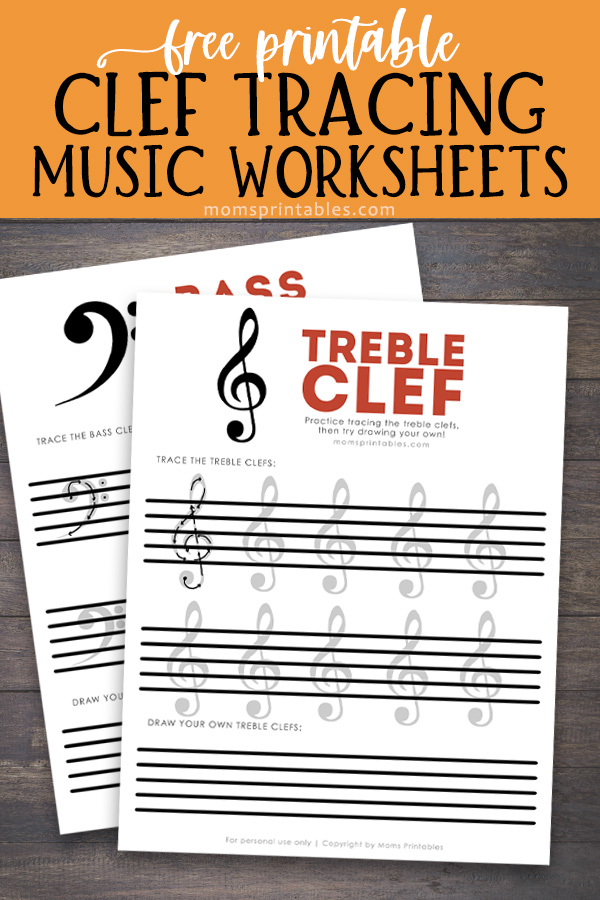 Treble and Bass Clef Tracing Worksheets
These free clef tracing worksheets are large notation, perfect for kids just learning their clefs and how to draw them. Arrows are drawn to show where to start and in which direction you draw – so even someone not familiar with drawing clefs can help a child learn how to draw them!
Drawing clefs is a great activity for young musicians, because they will recognize them more easily after paying attention to detail as they draw them.
These clef tracing worksheets are great for parents to use with their children, private instructors to use with their students, and even for music group activities! I hope these are helpful to anyone in music instruction! ❤️
WHAT'S INCLUDED:
Both the Treble Clef Worksheet and the Bass Clef Worksheet (scroll down to the big download buttons)
2 rows per worksheet for tracing
Arrows to show you where to start drawing the clef and in which direction to go
A blank row for drawing your own clefs
⬇️ DOWNLOAD THE WORKSHEETS ⬇️


Starting a young child on piano? I highly recommend the Music for Little Mozarts series!
I hope these worksheets are helpful for you! Leave a comment below if there's another worksheet you're interested in seeing us publish!
You may be interested in our other MUSIC WORKSHEETS: