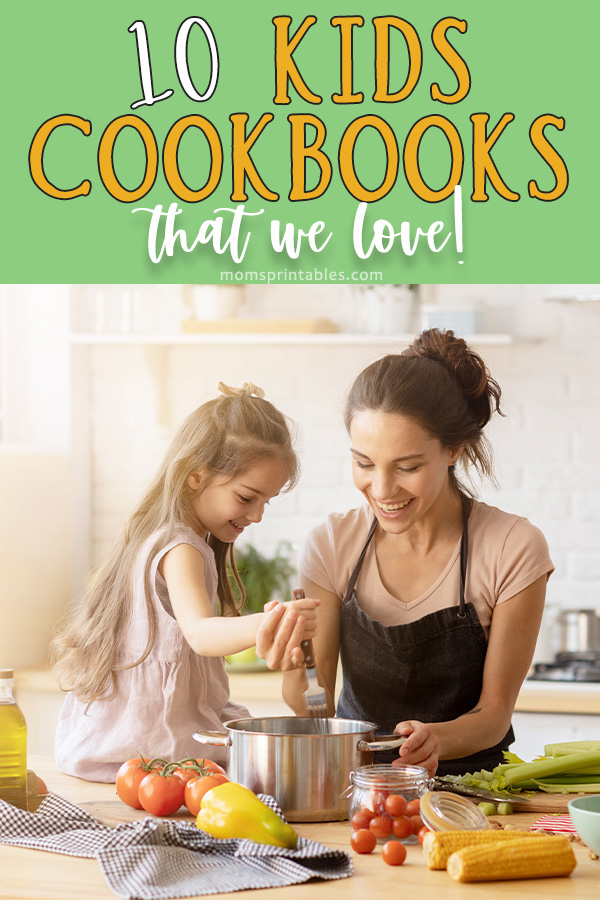 There are many reasons why it's good for kids to learn to cook. First and foremost, cooking is a valuable life skill that kids can use throughout their lives. By learning how to prepare and cook food, kids can become more independent and self-sufficient, and they can also save money by making their own meals instead of eating out.
Cooking can also be a fun and creative activity that kids can enjoy. Many kids love to experiment with different ingredients and flavors, and cooking can provide a great opportunity for them to explore and express their creativity.
:: PIN THESE FOR LATER ::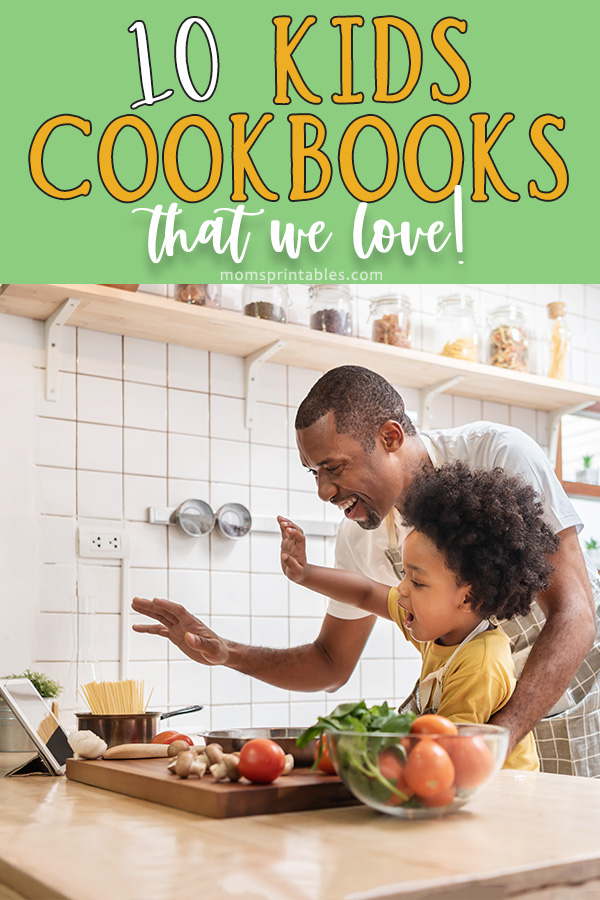 Additionally, cooking can help kids develop important life skills, such as problem-solving, critical thinking, and time management. These skills can be valuable in many different areas of life, and they can help kids succeed in school and beyond.
Cooking also helps kids learn about healthy eating and nutrition. By preparing their own meals, kids can learn about the importance of healthy ingredients and balanced meals, and they can also develop a better understanding of their own dietary needs and preferences. These are great things to be talking about with your kids as they prepare a recipe!
If you're waiting for a cookbook to arrive and want to let your little chef start baking something, try a cake mix recipe! These 15 desserts all start with a cake mix! Click HERE.
Ok, on to this awesome list of our favorite kids cookbooks!
10 Kids Cookbooks that we love
This book has GREAT photo instructions and gives a lot of tips and how-to's between recipes!
These are more complicated recipes - I, a mom, enjoy using my kids' MasterChef cookbook! But my teens also love this one!
I clearly have a very old version of this book 😆, but these are classics that are great for kids to learn!
These are individual, heavy cards, so my kids like choosing a recipe to take to the store to get ingredients! These recipes are super cute and fun!
150+ recipes with easy family dinners, fun after-school snacks, and creative dessert. Desserts in this one seem very complicated, but the dinners and snacks are great!
Directions are clearly written and easy to understand - great for kids!
This one's great because it gives a lot of explanation - defines cooking terms, talks about ingredients, and has lots of tips and photos!
This one is for younger chefs - basic recipes that will help them build confidence in the kitchen!
I love that they have a recipe for every day, and if it's a holiday, the recipe is perfect for that day!
Great photos and very clear directions for these healthy, budget-friendly recipes. Plus, it teaches kids about calculating the cost of the meal and serving a balanced meal!
We'd love to hear if you have any of these kids cookbooks and what you love about them!
Leave us a comment below, and let the other readers know which one is your favorite!
My favorite Christmas cookie recipes are jotted down on these cute printable cards! ⬇️