Kids will love making this Christmas Tree Preschool Craft that they can decorate with supplies you probably already have on hand!
My 3-year-old and her cousin chose sequins and glitter glue to make their Christmas Tree Craft super sparkly and "sooo beautiful." 😄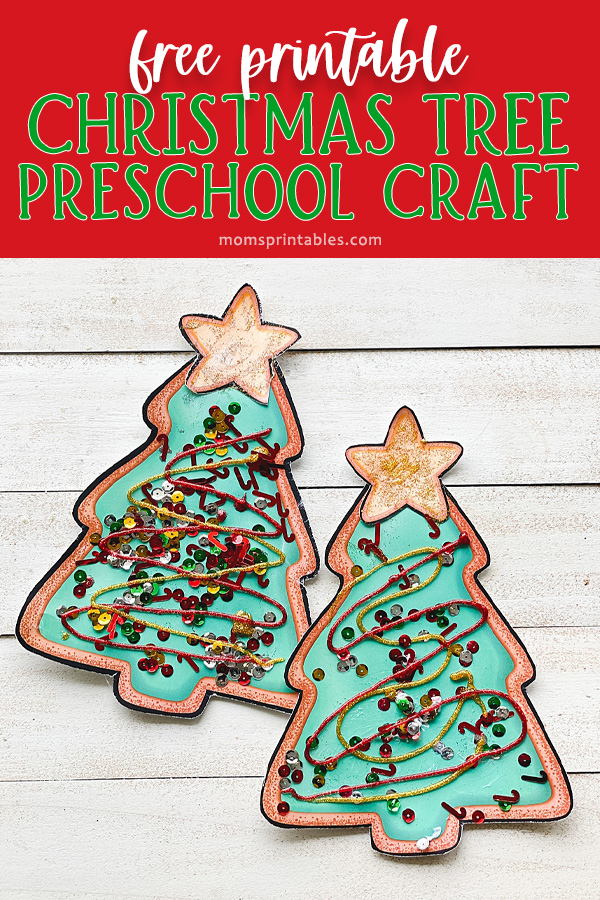 Christmas Tree Preschool Craft
This cute little craft is *not* time-consuming or complicated. We made our Christmas tree PDF look like a Christmas cookie – then your preschooler can "decorate their cookie"! So fun!
How to make this Christmas tree craft:
First, download our Christmas tree preschool craft template. (click the big download button below ⬇️)
Print on cardstock so it's heavy enough to support glue and decorations.

Next, help your little one cut on the big black easy cutting lines. My 3-year-old wasn't ready to do this on her own, but I put my hands over hers to help guide and show how to do it.
Glue the star to the top of the Christmas tree.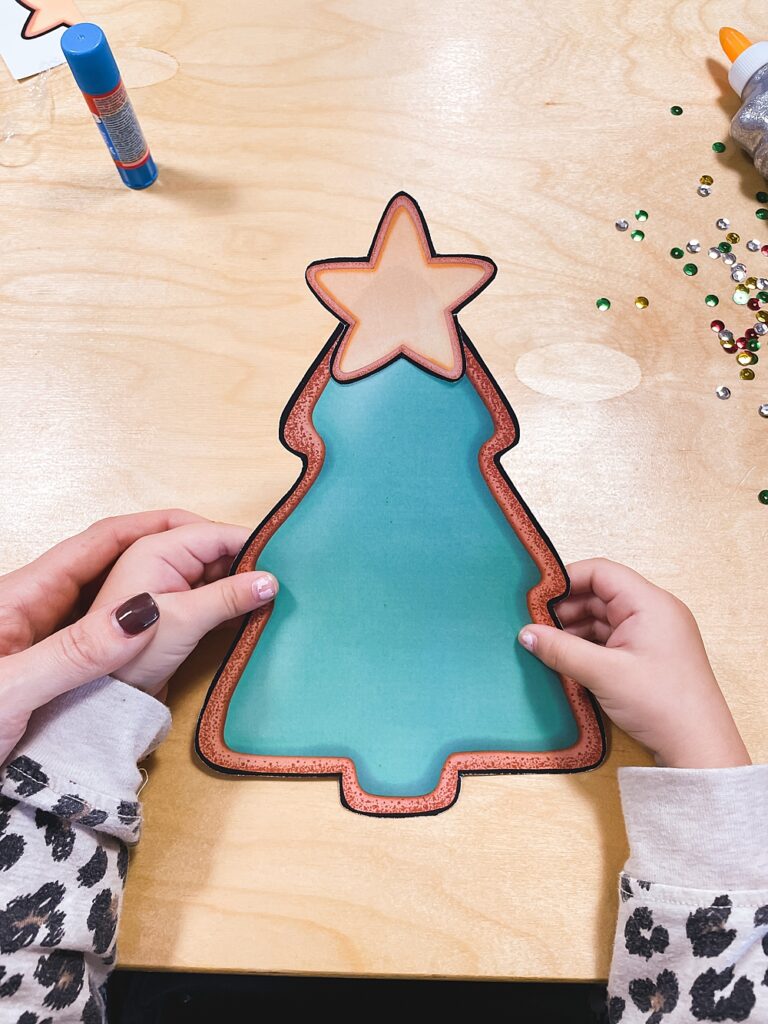 Next, I set our sequins, glue sticks, and glitter glue out and let her choose how she wanted to decorate.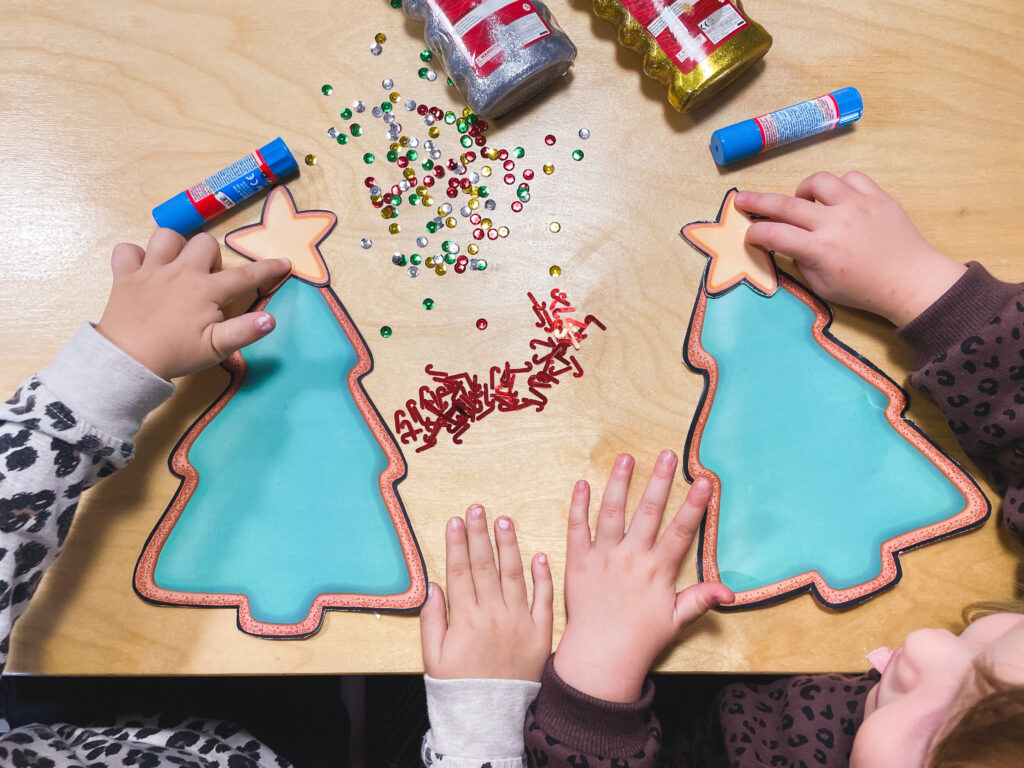 We did glitter glue on the star to make it shiny…and then she just rubbed a glue stick over her tree and stuck sequins on it. Alternatively, you could get washable paint and do fingerprints all over as ornaments….or even simpler, let them draw/color little ornaments on it.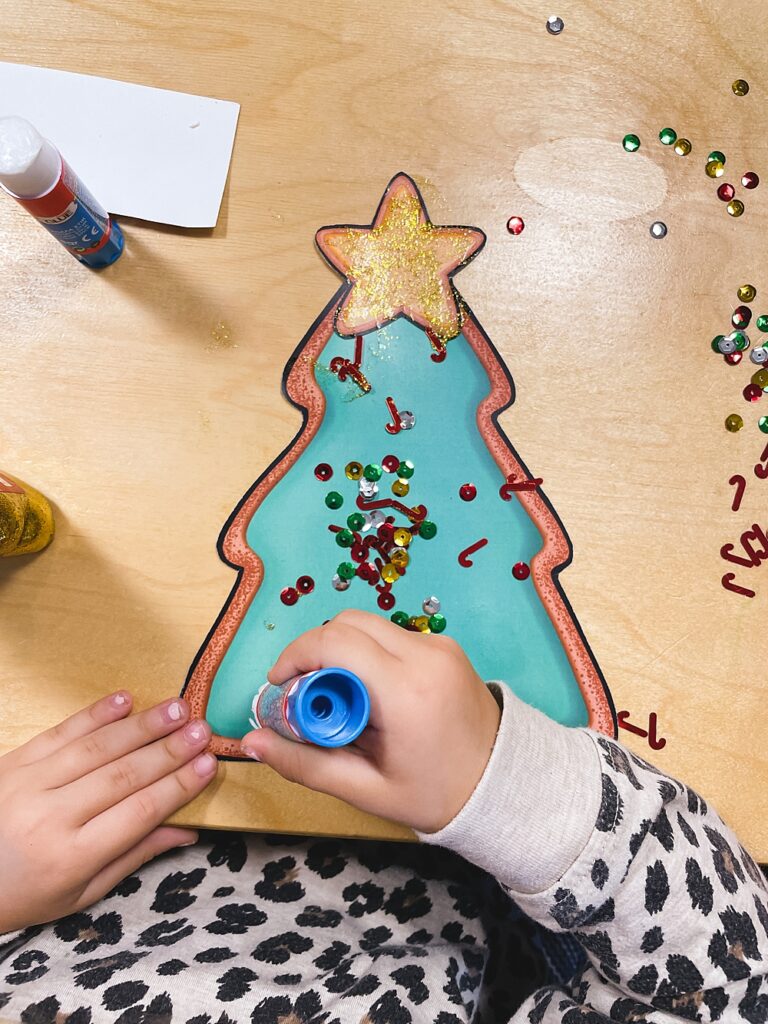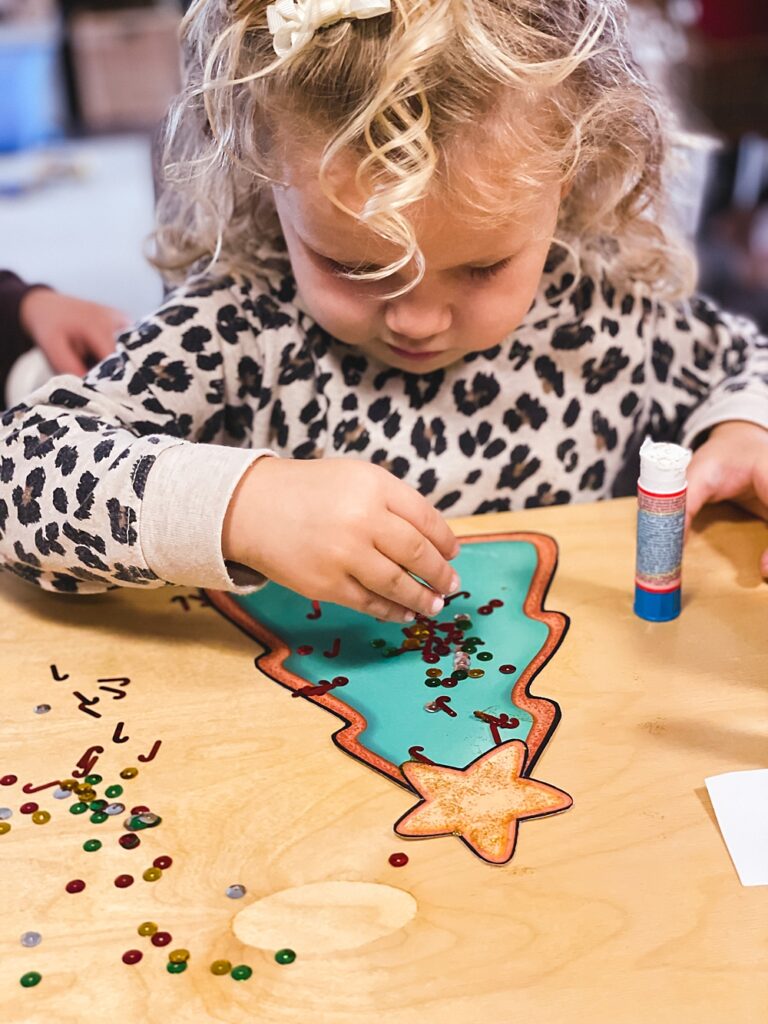 Finish it off by punching a hole in the top if you want to hang it with ribbon.
This Christmas tree craft would make a cute gift from your preschooler for family or friends!
Christmas Tree Preschool Craft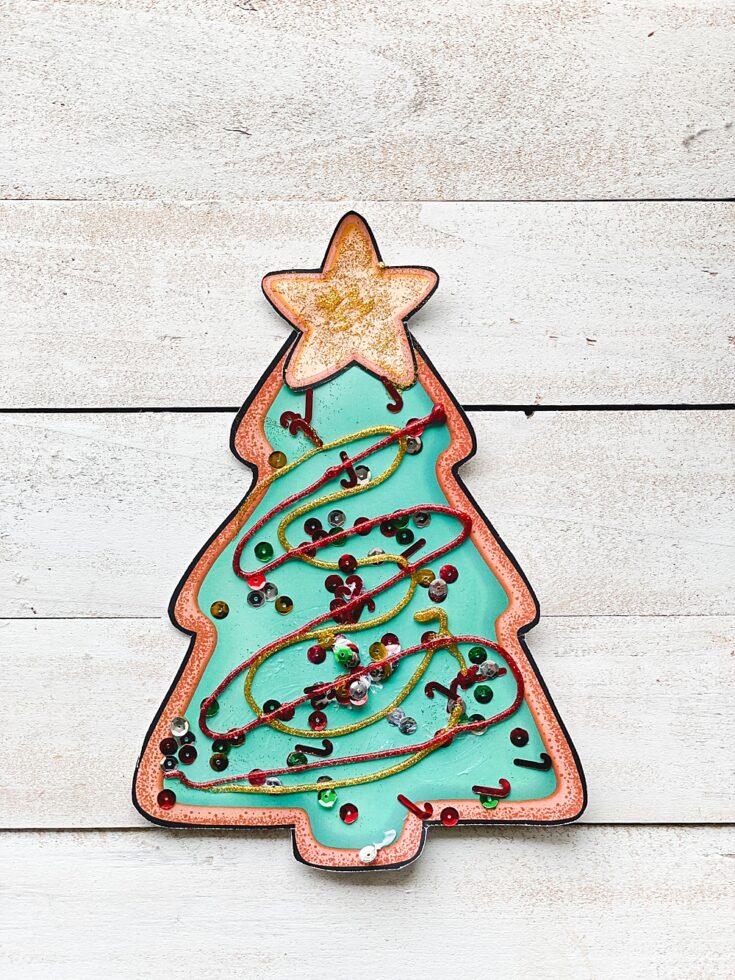 This simple preschool activity sparks creativity! Your preschooler can decorate their Christmas tree "cookie" however they like!
Materials
Christmas tree /star PDF template
cardstock
printer
glue sticks
glitter glue
sequins
Instructions
Download the PDF and print.
Cut on the thick black cutting lines.
Glue the start to the top of the tree.
Decorate tree as desired!
If you like, punch a hole in the top and hang with ribbon.
:: PIN FOR LATER ::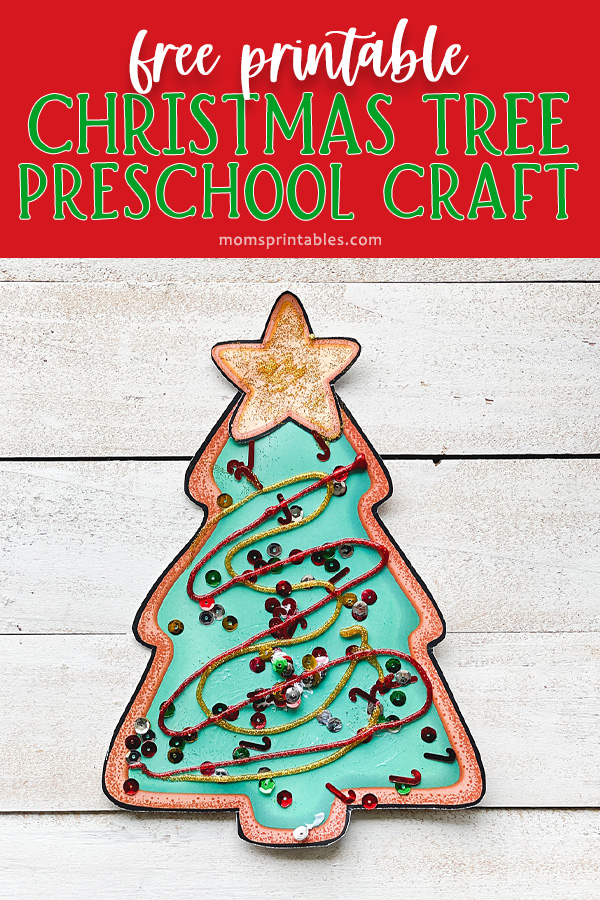 Check out these other cute Christmas tree preschool crafts from Six Clever Sisters!