How to Import Brushes into Procreate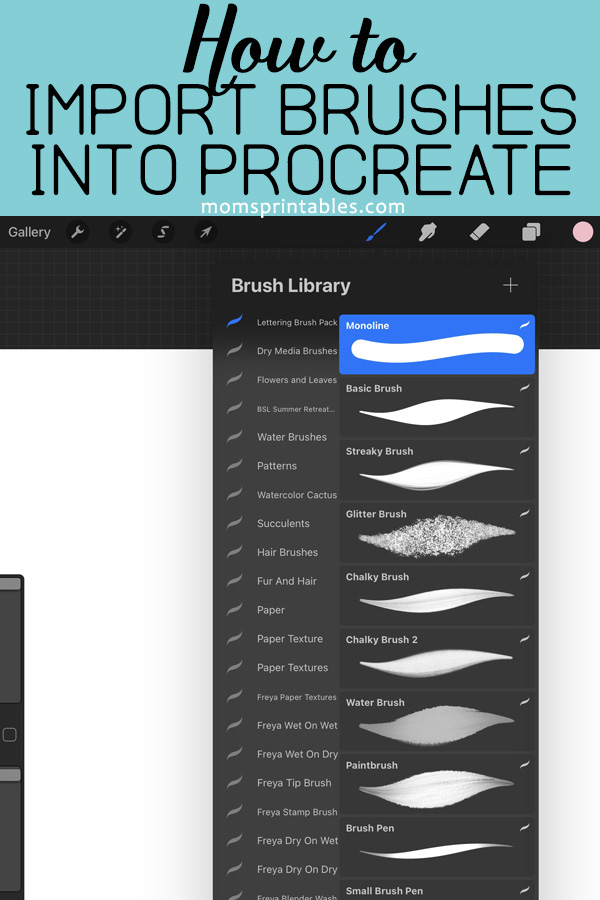 I'm so excited to share my brush pack with you! I worked on it for a long time until they were perfect. For those of you coming from Etsy, I'll show you how to import the brushes into Procreate with detailed steps. (And this works with any Procreate brushes!) Note: I designed these brushes to be used with the Procreate app, an Ipad, and an Apple Pencil. Because they are pressure-sensitive, they will work correctly only with the Apple Pencil. ?
HOW TO DOWNLOAD THE BRUSHES
To download the brushes that you purchased on Etsy, go up to your Etsy profile (you should be on a computer or on a phone browser like Chrome or Safari to do this, but NOT the Etsy app because it doesn't allow you to download).
Under your Etsy profile, you will see "Purchases & Reviews." Next to your purchase, there will be a "Download Files" button.
A page pops up with your file download, and when you download them they will go to the Downloads folder on your computer. I prefer to open them on my Ipad at this point, because it's easier to move them to Procreate from there.
HOW TO IMPORT BRUSHES INTO PROCREATE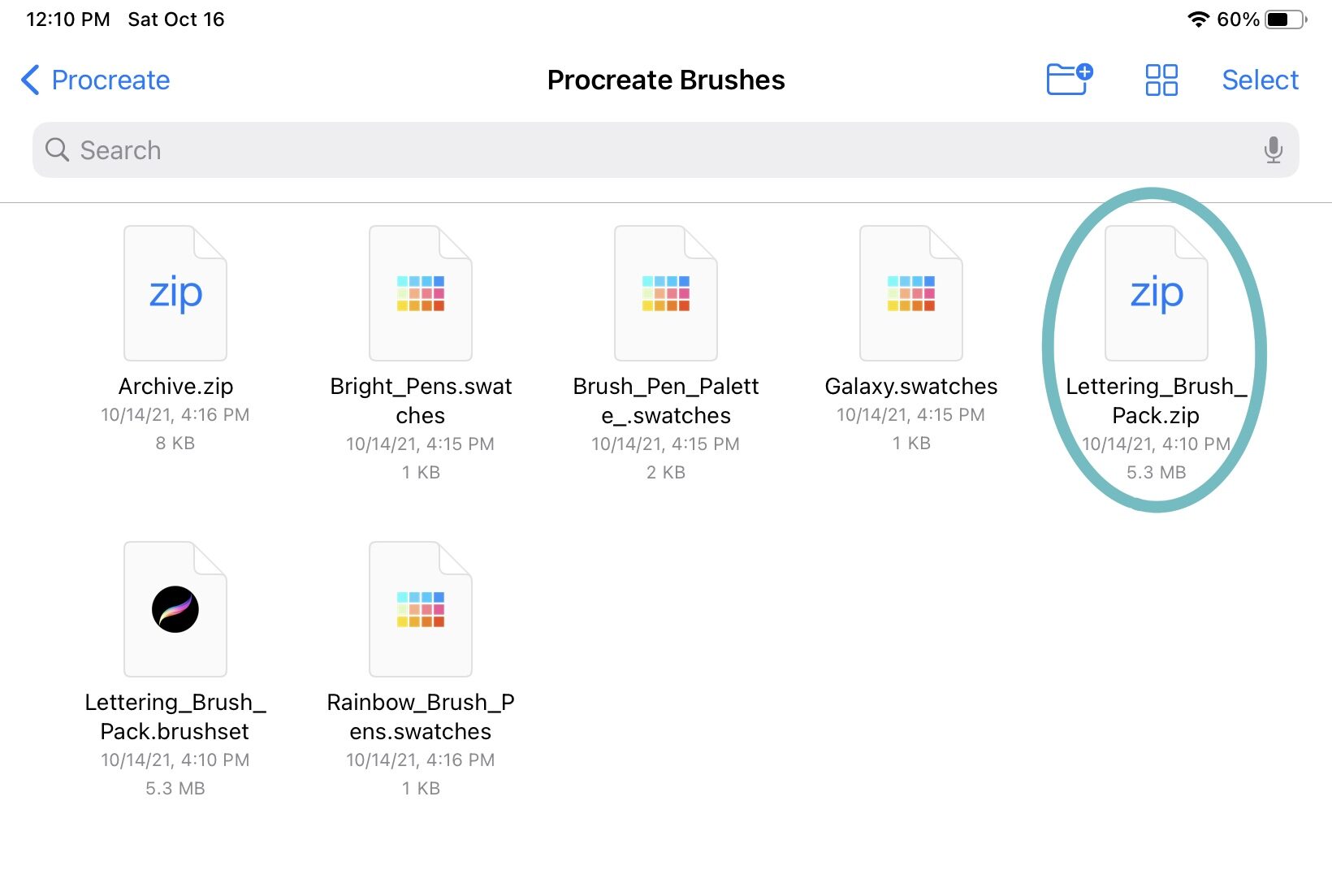 Tap the zipped file to open it (on a computer, right-click the file).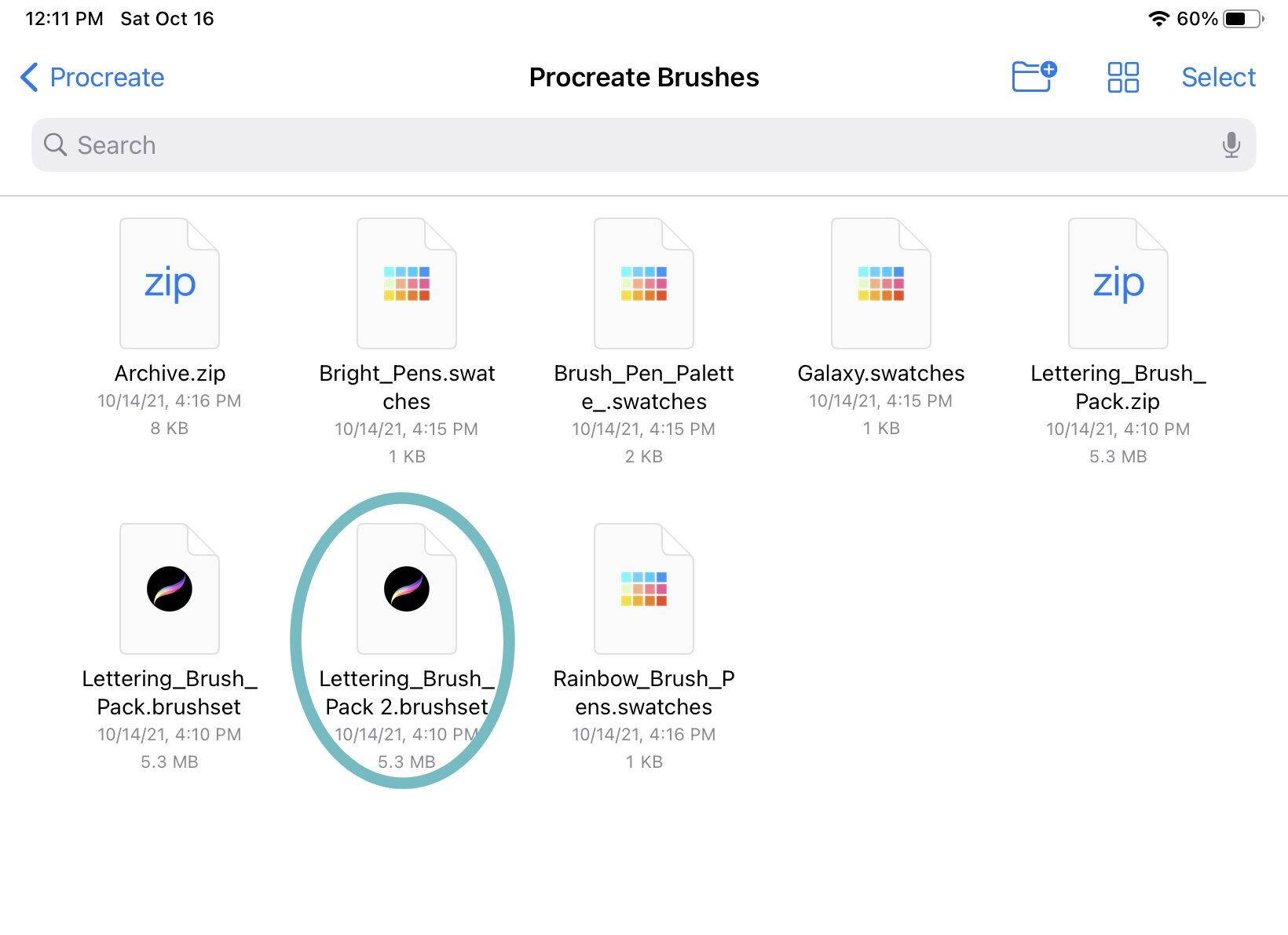 A Procreate .brushset file will appear; tap it. The brushes will automatically appear in your library.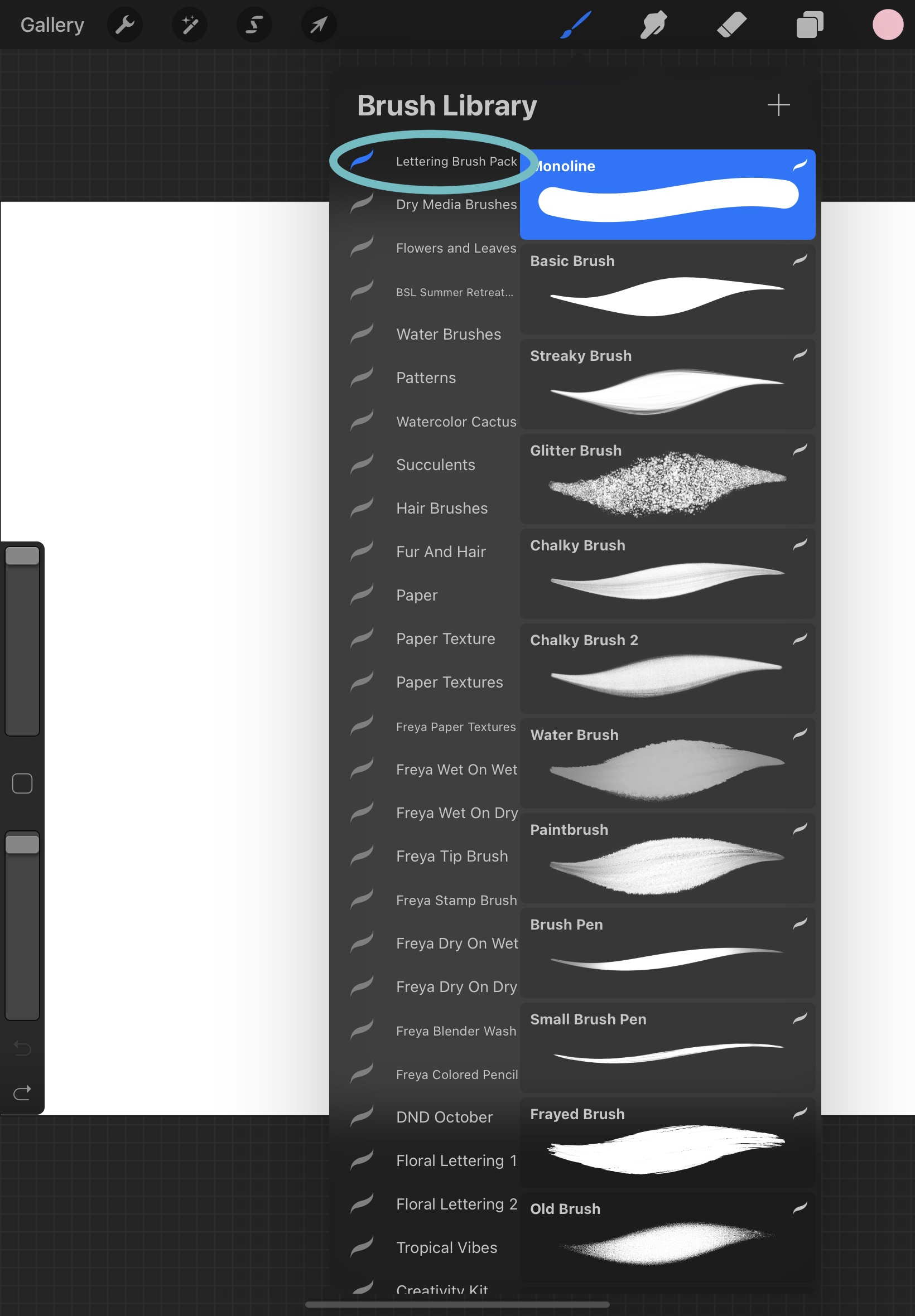 There you go! Easy, right?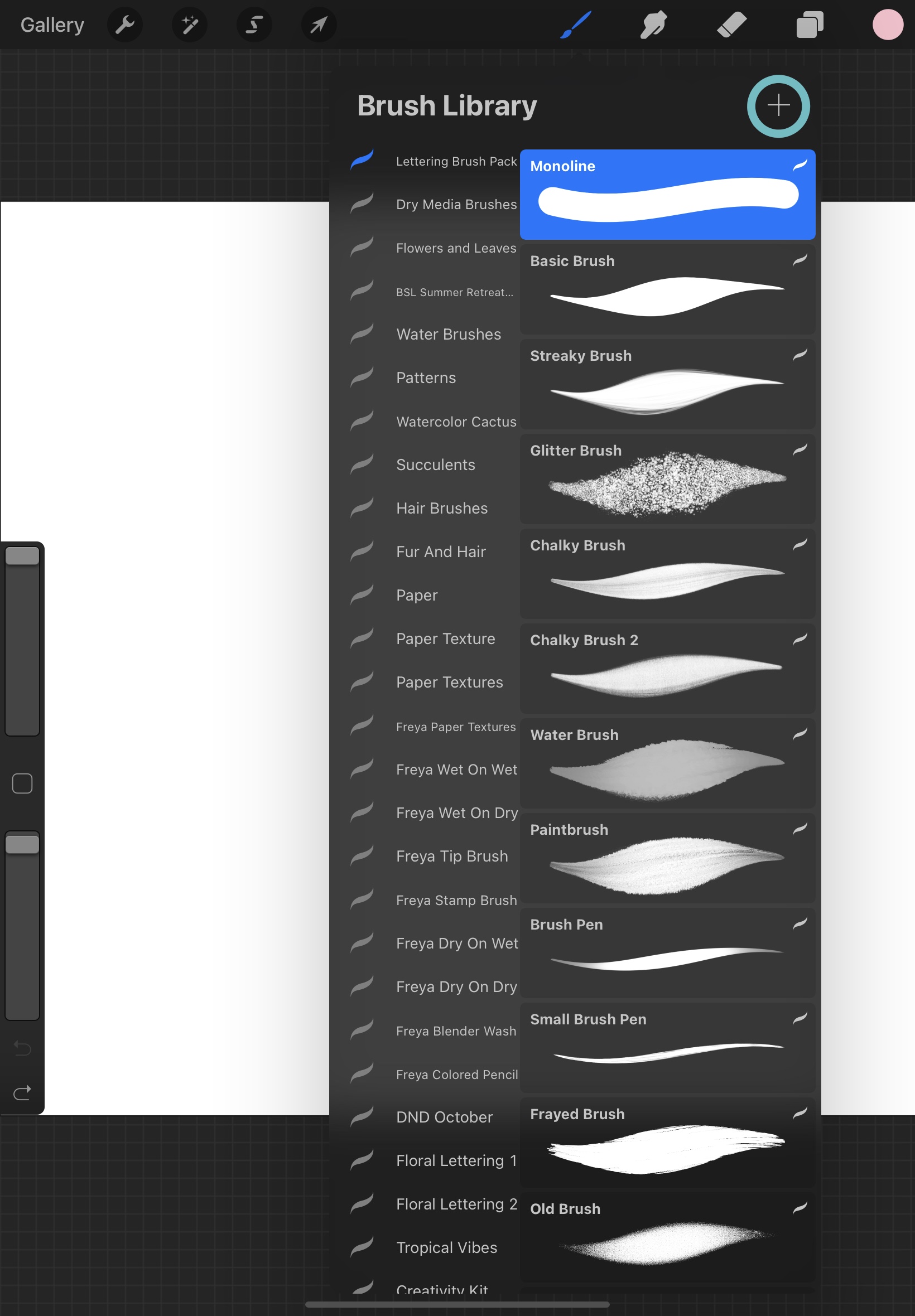 Another way you can do this is to tap the plus sign in the corner of your brush library. From here, you'll go to the brush studio.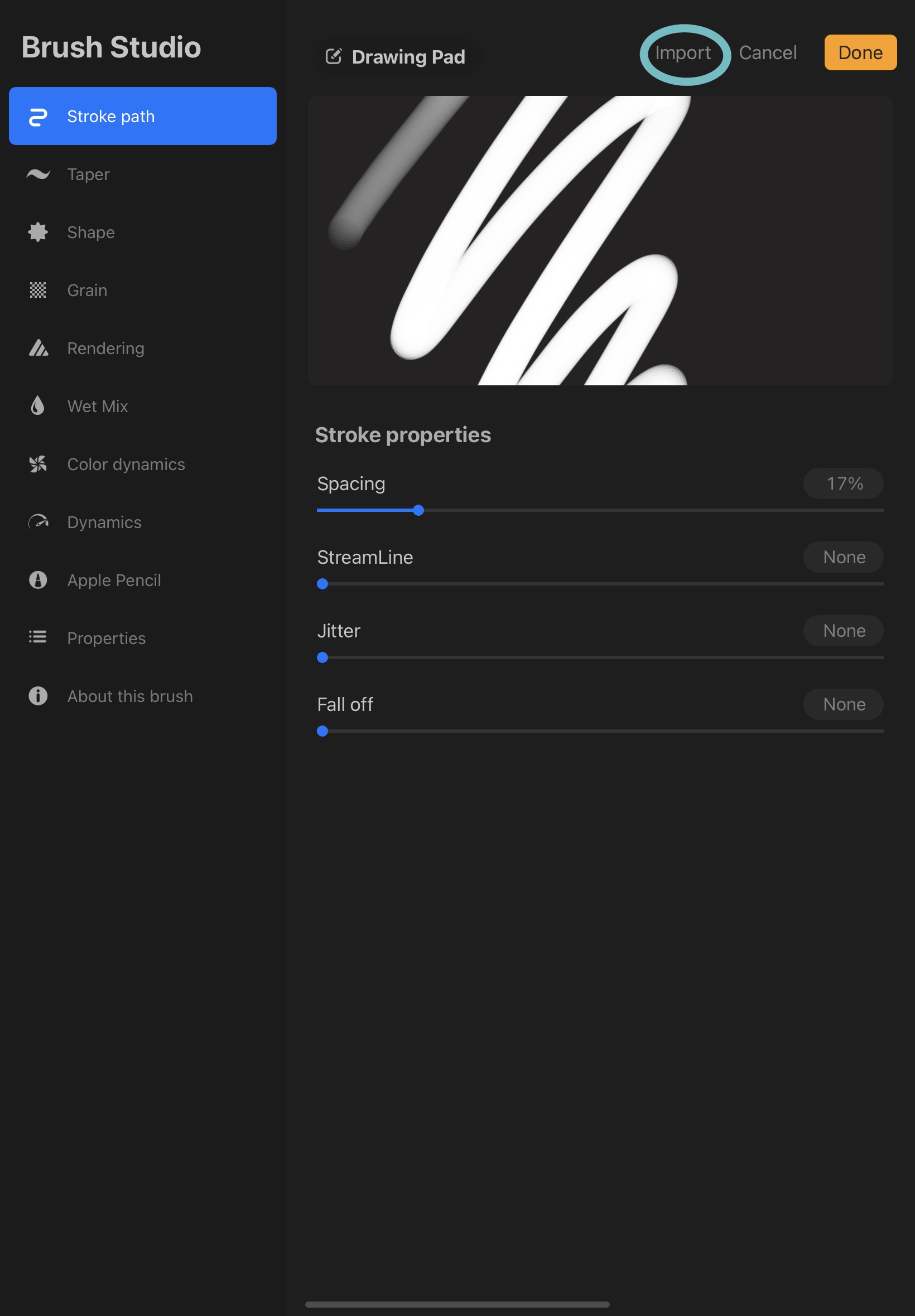 Select "Import" and choose the set from your files.
IMPORTING COLOR PALETTES INTO PROCREATE
I hope you love lettering as much as I do! My favorite real-life brush pens are Tombow Dual Tips, so I made some free color palettes for you, based on some of the packs! The steps for importing them are almost the same as the brushes, but just in case you don't know how, I have pictures for this too. ?
Tap the button below ⬇️ to download the palettes.

(Again, I prefer to do this on the Ipad.)
In files, select the zipped file.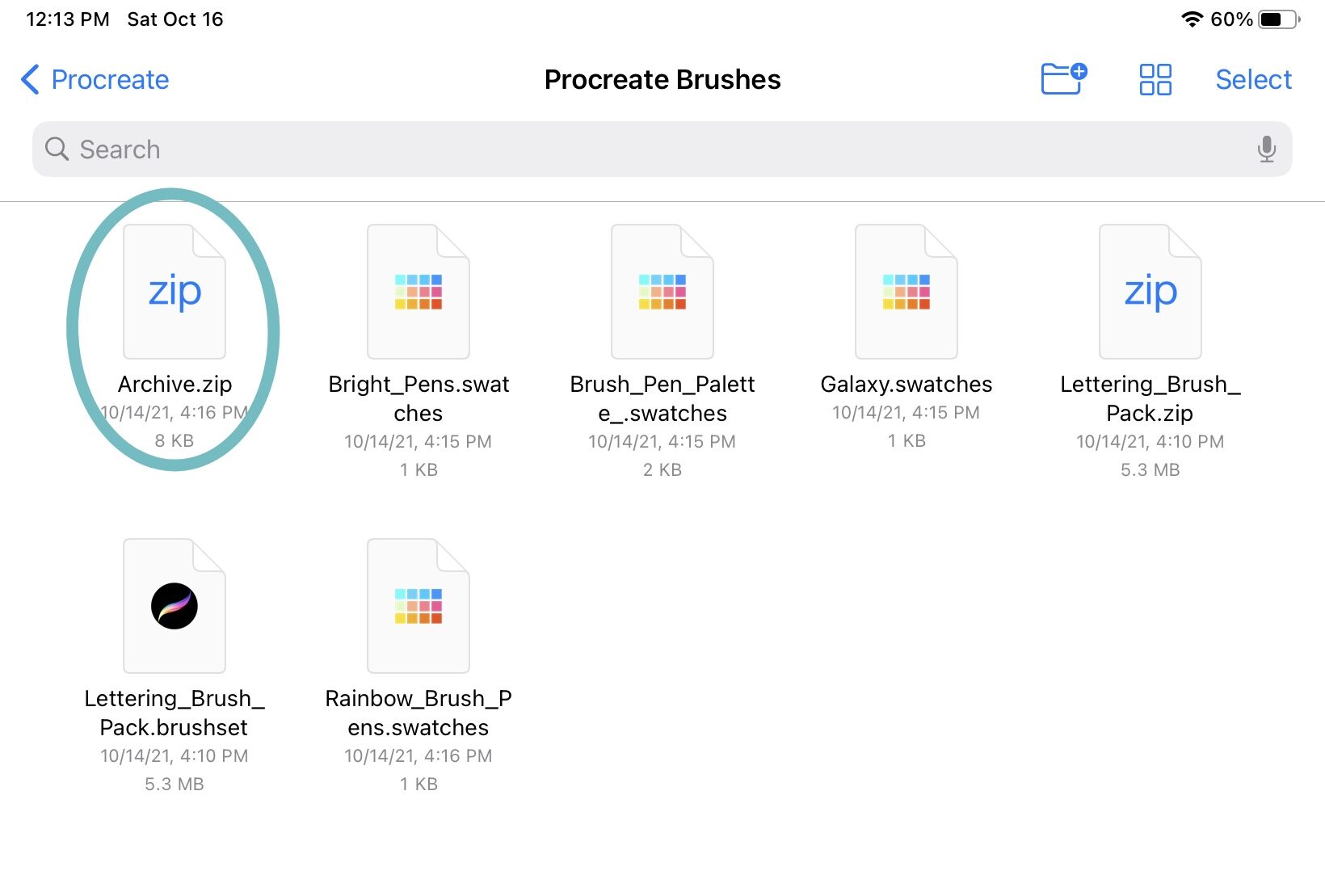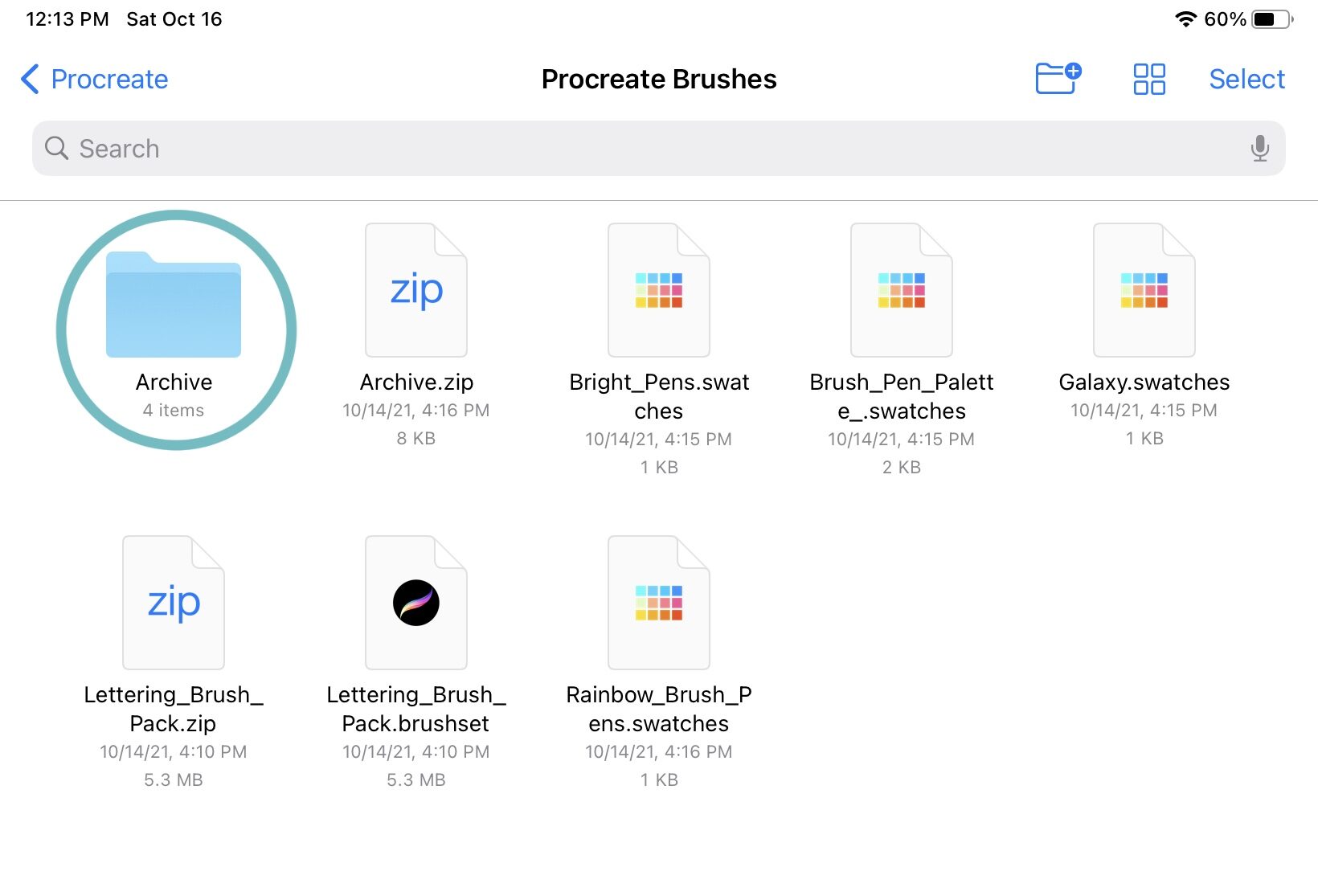 Select the file, and it will open to show the four palettes.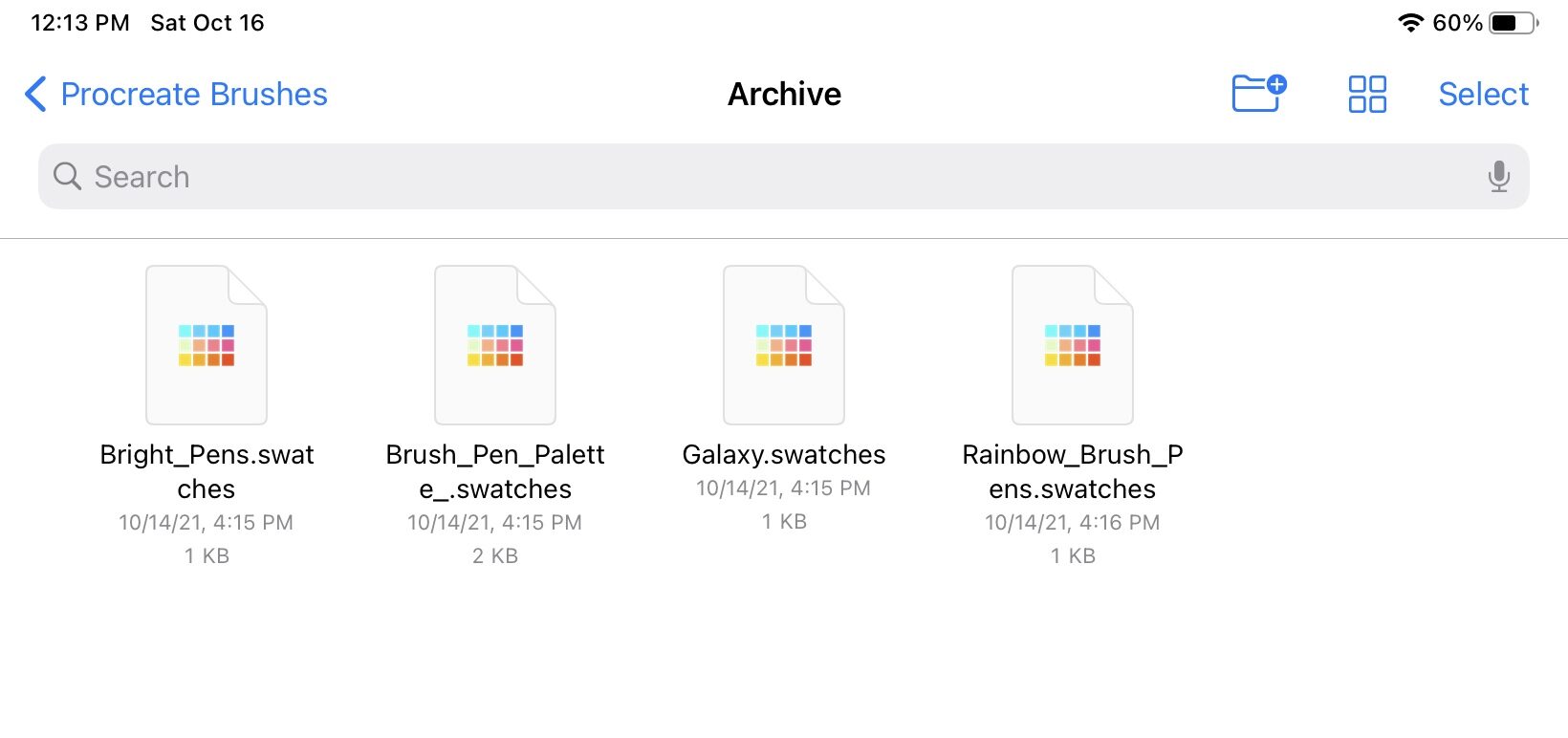 Tap each one, and they'll appear in your "palettes" section of the color settings.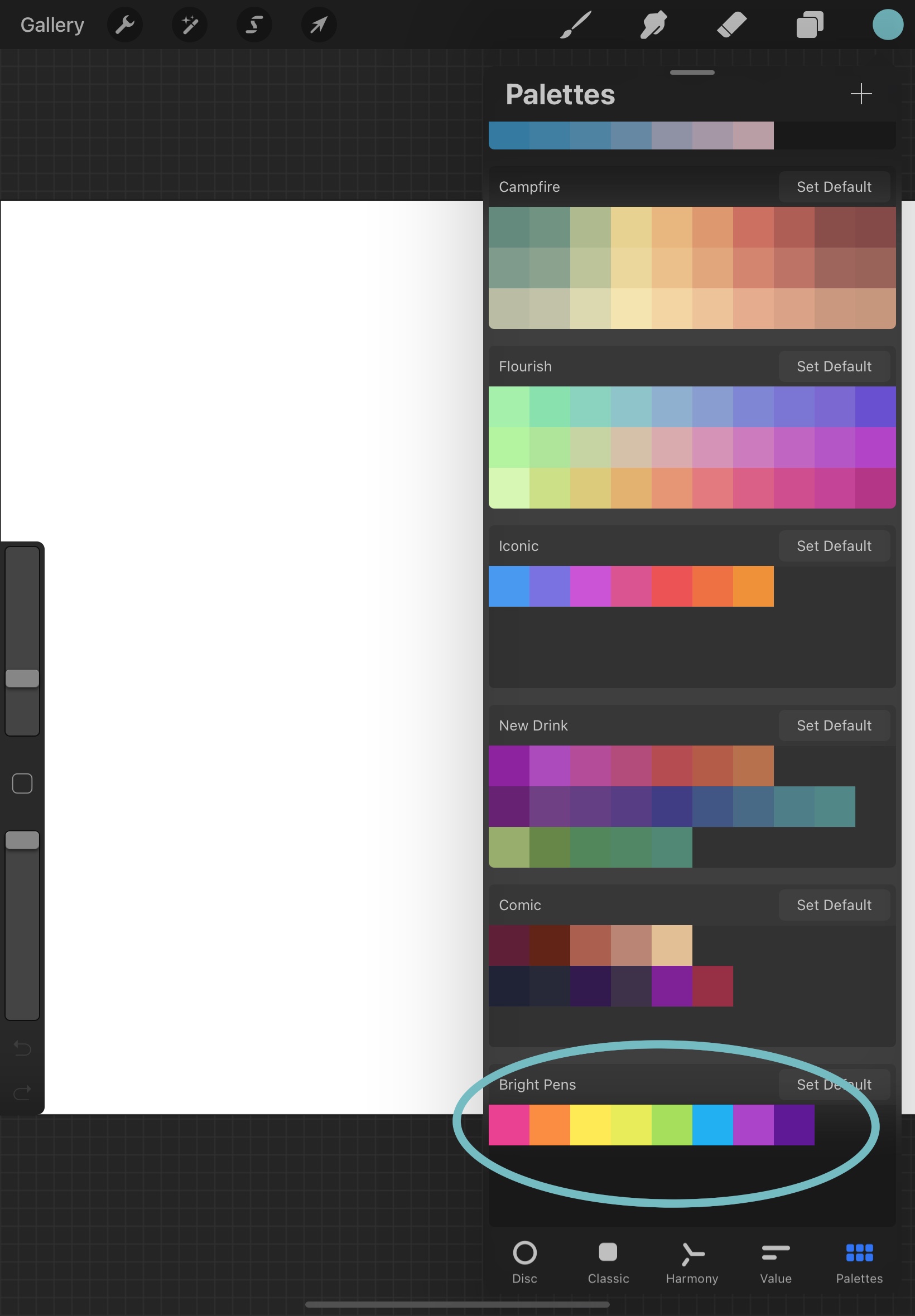 If you do it this way, the palettes will show up at the very bottom.
If you want them at the top without moving them all the way up, you can use this other method. (I have to admit, I probably have waaaay too many palettes. ? This other way is the one I use most often so I don't have to scroll alllll the way up. ?)
Select the plus sign at the top, and choose "New from file." Then just pick my palettes and they'll go straight to Procreate!
It's so easy when you know what you're doing, right?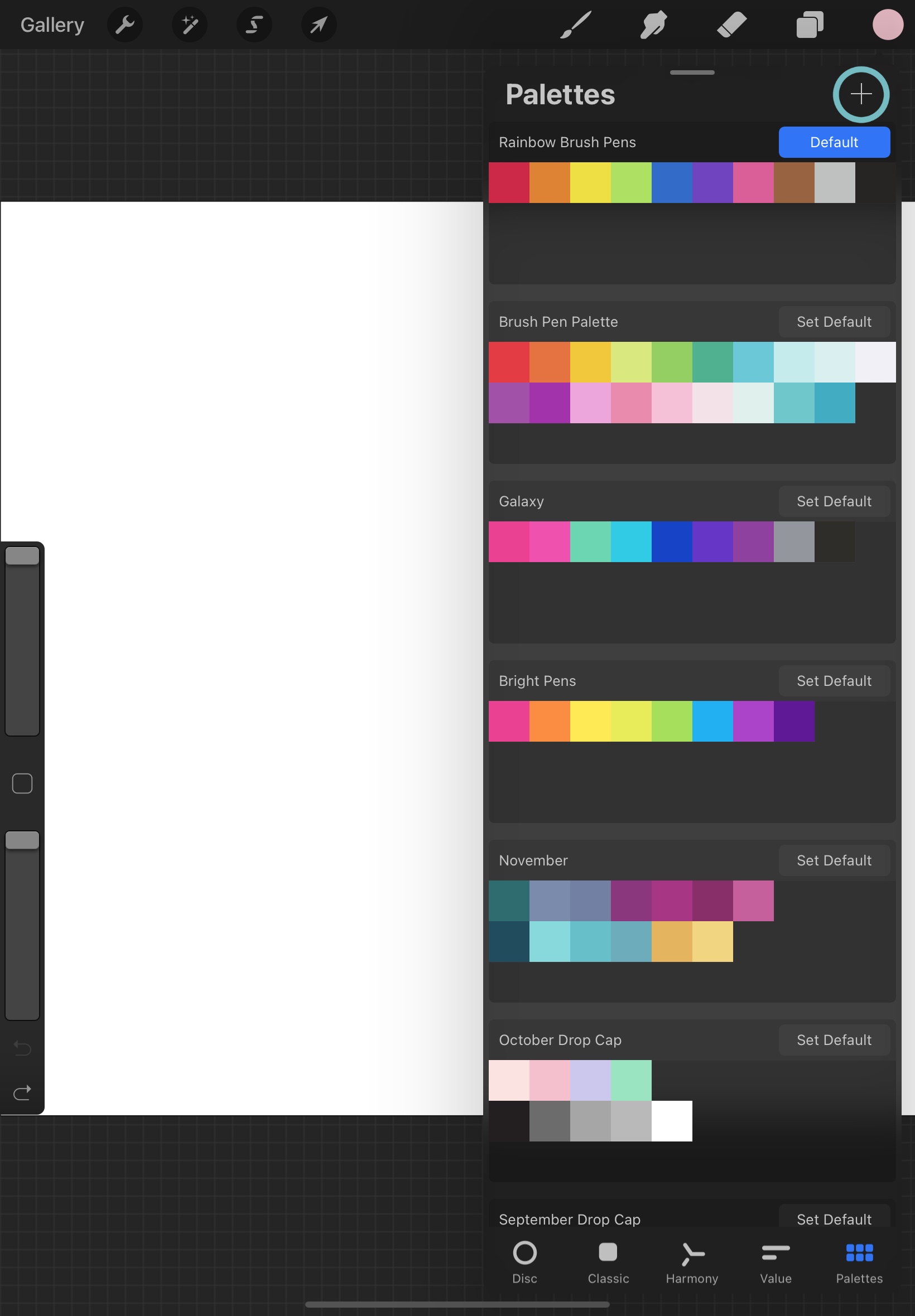 I already mentioned how much I love the Dual Tips; there are so many reasons why!! ❤️
First, they're water-based; this means they can be used as watercolors. Lettering and watercolors! One of my favorite combinations. ? Just scribble on a glass or plastic surface (a sandwich bag or dinner plate) and add water! They still keep their bright colors after adding the water.  I love the Bright Colors set; so cheerful! In fact, I used them to make a watercolor birthday card for a little girl. And the Galaxy set… I love these colors! The other set I based a palette on is the Perfect Blendables. There are so many colors! And the last one is from the Fudenosuke colors; my second favorite pen. ? You can find these two sets and so many more on the Tombow website! There are 108 colors total! If you want to use them for watercolors, make sure they are ABT. ABT Pros are alcohol-based. ?
If you're new to Procreate, I definitely recommend going to Dawn Nicole's blog. She has so many tutorials for Procreate! This year, she's doing a Procreate video series with tutorials every month for a different floral drop cap using that month's birth flower! Each tutorial comes out around the middle of the month before. I can't wait until next month to see December's!
I hope my post on How to Import Brushes into Procreate helped you out!
If you haven't purchased the brush set I designed, they're available HERE! ?