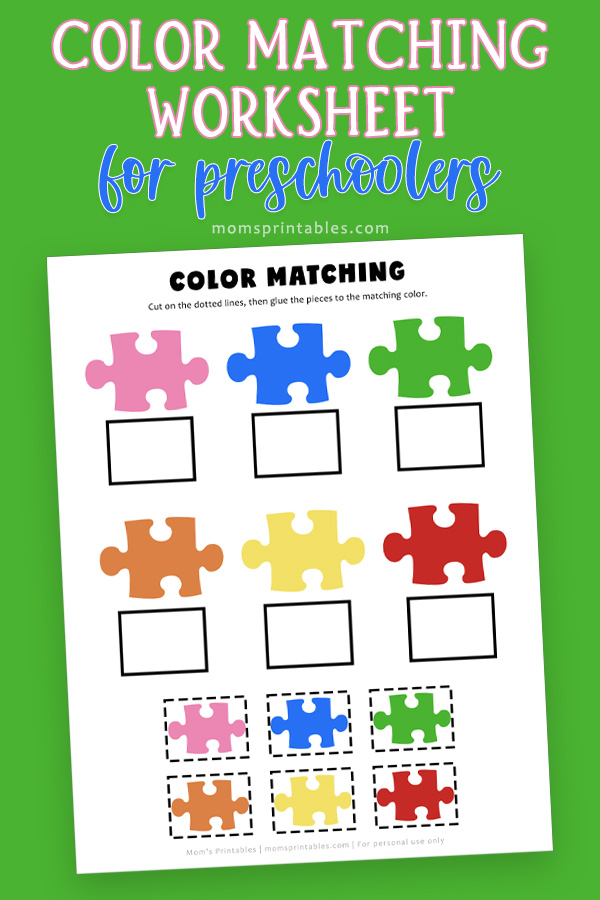 Free Printable Color Matching Worksheet
Color matching is a beneficial activity for preschoolers as it helps to develop their cognitive and fine motor skills. It allows them to practice identifying and matching different colors, which can help to improve their visual perception and memory.
Additionally, it helps to develop their dexterity and hand-eye coordination as they manipulate the objects to match them by color. By doing an activity like this, preschoolers can also learn about basic concepts such as sorting and grouping, which can be applied to other areas of their learning and development.
Color matching can be fun and engaging for preschoolers, which can help to maintain their interest and motivation in learning. This simple free printable color matching worksheet is a simple yet effective way to help preschoolers develop the skill of identifying and matching colors.
SUPPLIES NEEDED:
You can download our free printable color matching worksheet by clicking the button below!

Wondering how to print the PDF?
Click on the download box above (with the cute little hearts on it!) and the PDF will open in a new tab. Once the PDF is open, click on the "Print" button in the top right corner or go to File > Print in the menu. This will open your printer's settings, where you can select the printer you would like to use and adjust any other settings before printing.
:: PIN FOR LATER! ::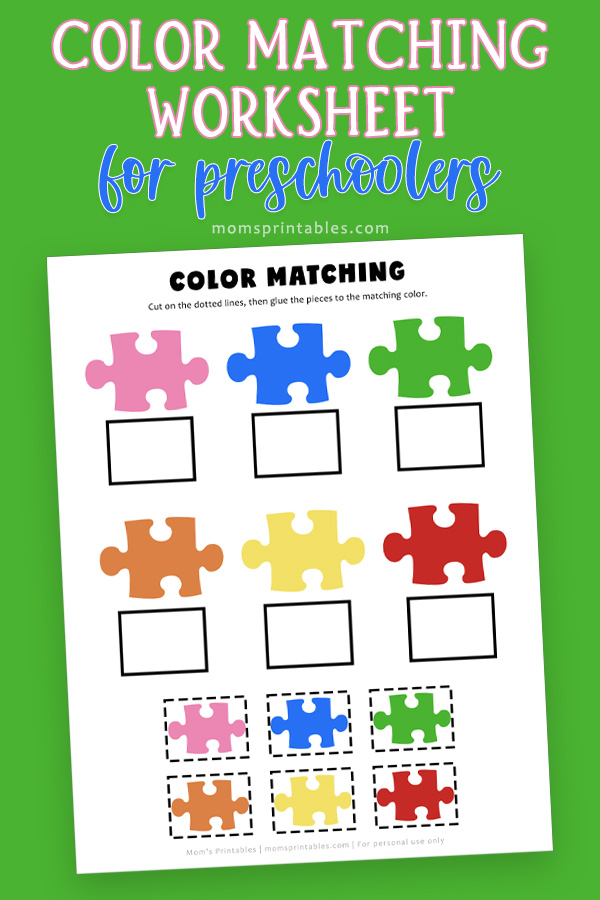 Check out these other preschool activities! ⬇️