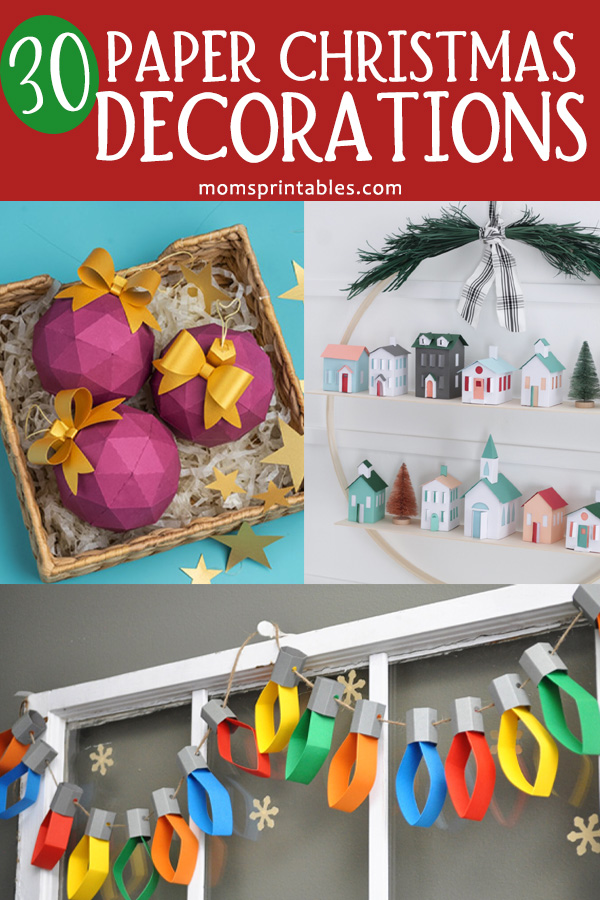 I recently put up a post about paper crafts that adults can make, and I was SO inspired by the beautiful things that we can make just from paper!
I saw so many paper Christmas decorations when I was looking at the other ones, so I decided to give a list of 30 of my favorite Paper Christmas Decorations. I can't wait to make these!
PAPER CHRISTMAS DECORATIONS
From garlands, to envelopes and gift card holders, wreaths, Christmas villages….there are so many inspiring paper Christmas crafts in this post that will have you running to grab some paper and start crafting! 💃✂️
Christmas decor can get pricey, but these paper Christmas decorations are budget-friendly and absolutely stunning! These paper Christmas crafts would be so fun to do with friends or family!
When my sisters and I get together, we love to talk and craft at the same time, so this holiday season we may do some of these paper Christmas decorations – I'm excited just looking through these!
:: PIN FOR LATER ::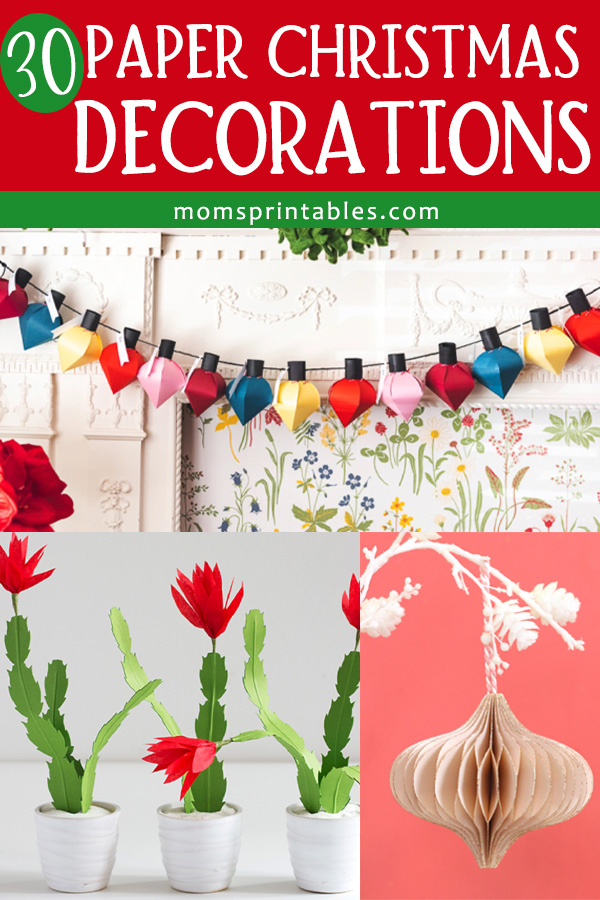 30 DIY Paper Christmas Decorations
How do you make Christmas baubles out of paper?
To make paper Christmas baubles, you cut 12 equal-size circles, then fold them in half in a stack. Wrap wire down the middle to hold them in place, then start gluing flaps together, alternating putting the glue at the top or the bottom. For a great photo tutorial, head over to Homemade Gifts Made Easy. It'll be easier to see it in photos!
How do I make paper snowflakes?
An easy way to make paper snowflakes is with paper bags! Grab your hot glue gun and head over to Six Clever Sisters to read the instructions and see the video – it's so easy!
How do you fold paper to make a tree?
#15 up in the list above shows how to make origami trees – these look adorable in all types of paper patterns, and they're very easy to make!
How do you make Christmas trees out of napkins?
Creating a beautiful tablescape for holiday dinners is so satisfying for crafters, and this Christmas tree napkin fold adds the perfect touch! A Piece of Rainbow has step-by-step photo instructions on how to do this.