Printable Activities for 2-year-olds
If you're looking for printable activities for 2-year-olds, I've got a great list of resources for you here!
Many moms love to let their toddlers get creative with crafts, cutting, gluing, etc… and the great news is that there are plenty of free printable activities for 2-year-olds available online.
These activities for toddlers build a variety of skills. Any type of activity that you do alongside your toddler is great at helping them learn to communicate with you and express what they want to say. Talk to them about what they are looking at, what they are sorting/cutting/etc., and anything about their activity that will stimulate their brain to learn to respond and communicate with you.
This is such a rewarding time as you engage with your toddler and help him/her learn new things! Don't worry about the times when you can't be right next to your 2-year-old during his/her activity. They also need some time alone (supervised from a distance 😀) to learn how to stay busy and get creative all on their own. Then there's the middle ground, where you could be cooking in the kitchen and have them next to you doing an activity – ask them what they're doing and peek at their progress now and then.
Free Printable Activities for 2-year-olds
Keeping a 2-year-old busy with fun activities can be a full-time job 😄, so you'll want to print out several of these activities to have on hand.
I like to keep a folder full of printables for when my 2-year-old wants to "do an activity."
Many of them can be laminated to use again and again.
Ok, on to this amazing list of activities to keep those 2-year-olds busy! 😄
(Six Clever Sisters has 10 more great ideas HERE!)
Have you seen these toddler "scissors" that are self-opening and safe? Great for toddlers doing crafts!
Not ready to use these printables yet?
PIN FOR LATER!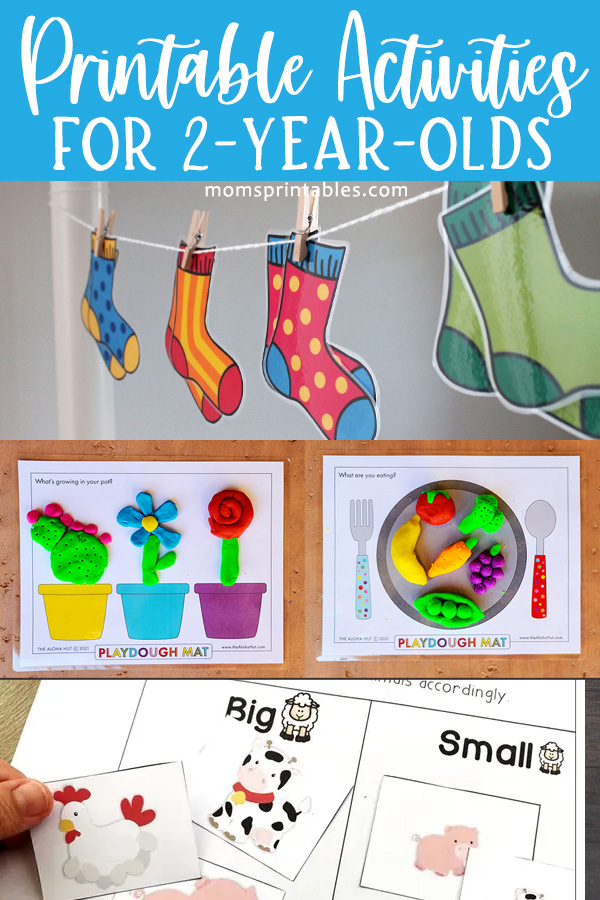 Check out THESE free printable letter recognition worksheets!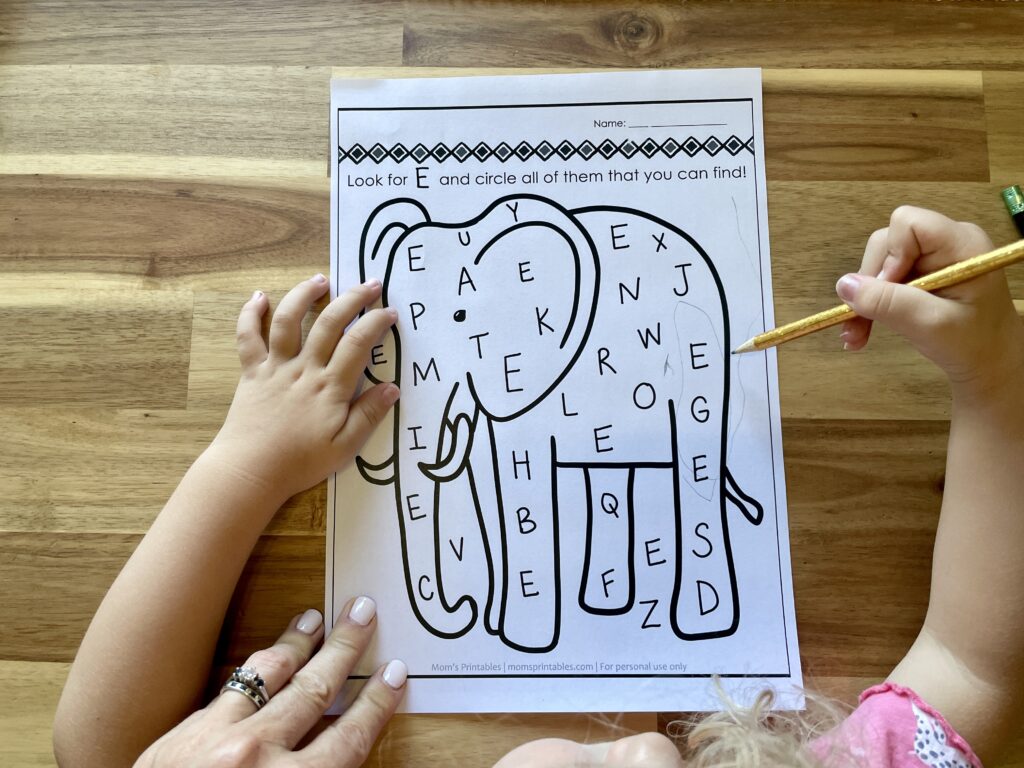 Printable Activities for 2-year-olds
:: PIN FOR LATER ::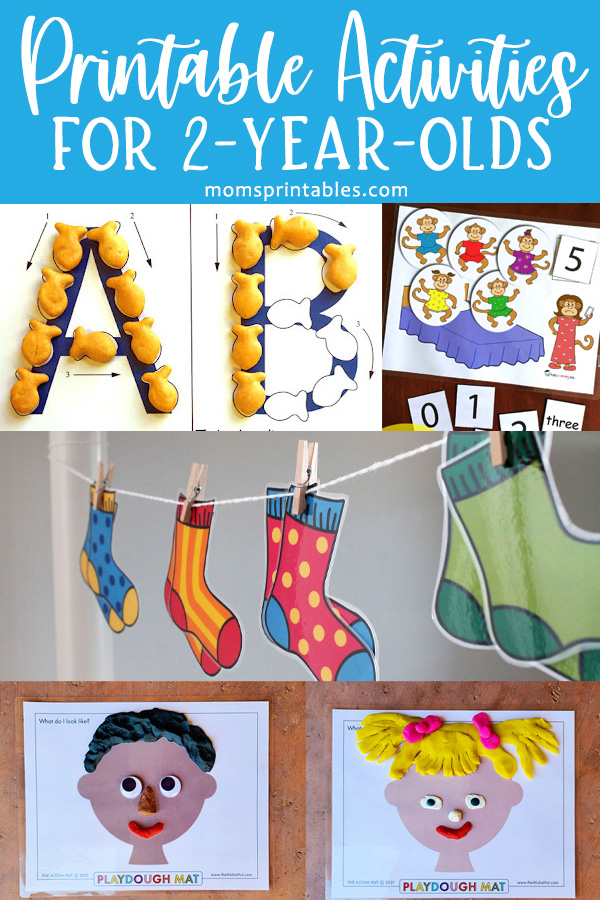 This printable I LOVE YOU card is a free download – let your toddler color it and give it to someone! 💗