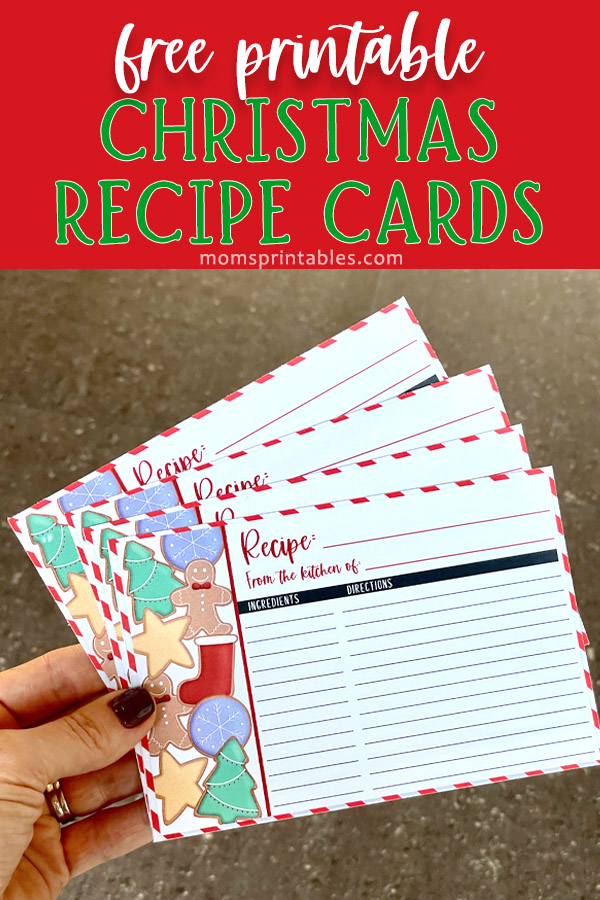 Printable Cookie Exchange Recipe Cards
Getting together with your friends for a cookie swap? These printable cookie exchange recipe cards are ready to download. Either print from home, or have a store like Staples or Office Max print them on cardstock for you (they're inexpensive).
Cookie swaps/cookie exchanges are such a fun Christmas activity – you get to show off your favorite cookies and try everyone else's best ones! Everyone can provide a written copy of their recipe next to their cookie tray, and then you provide a stack of printable cookie exchange recipe cards for everyone to copy down any of the recipes that are their favorite!
If you've done a cookie exchange, feel free to share your best tips below in the comments!
My favorite cookie recipe to share is my grandma's Molasses Cookie Ornaments – find the recipe HERE.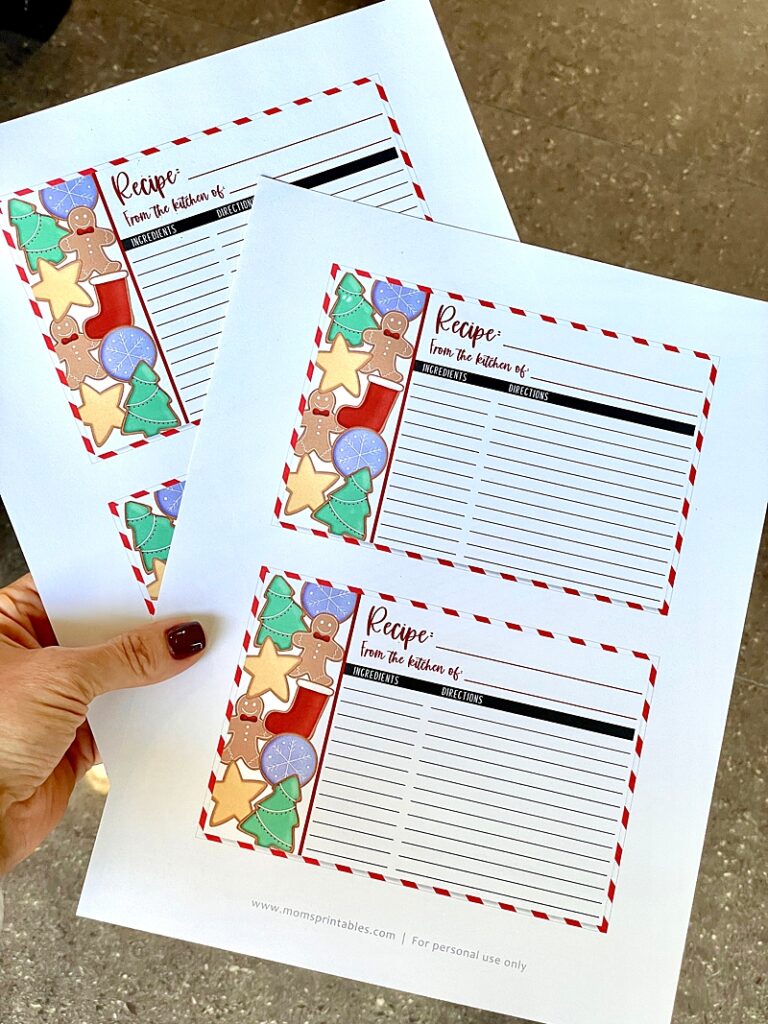 I've provided (2) 4″x6″ cards per letter-sized page as a PDF. Just click the big download button below to download and print! (I suggest printing on cardstock for a sturdy recipe card.)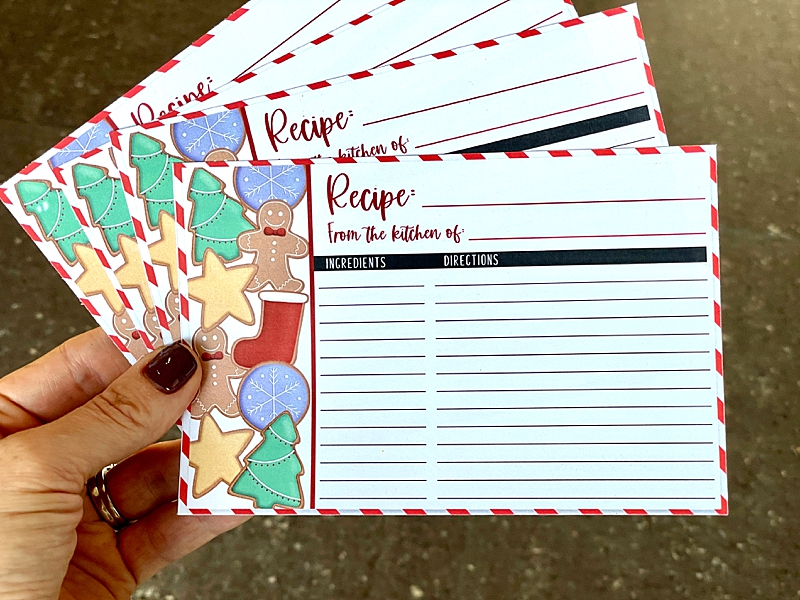 Cut these printable cookie exchange recipe cards on the guide lines, and you're ready to use them!
These cute cards can be used for any of your holiday recipe cards this season. I love when our family gets together and we share recipes and have cards to jot them down on – such fun memories!
Print these ahead of your holiday events so you're ready to share recipes with family and friends!

When is the best time to host a cookie exchange?
A cookie exchange is meant to help guests have a variety of cookies for Christmas, so maximum 7 days before Christmas is ideal. Consider your guests and any weekend parties they may be attending. Weeknights may work better. Hosting a party so close to Christmas, you'll want to limit your party to 2-3 hours so that it ends up helpful for everyone.
These Paper Christmas Decorations are also a fun party idea. My sisters and I would totally get together and make a bunch of these while sharing our favorite cookies! 🎉