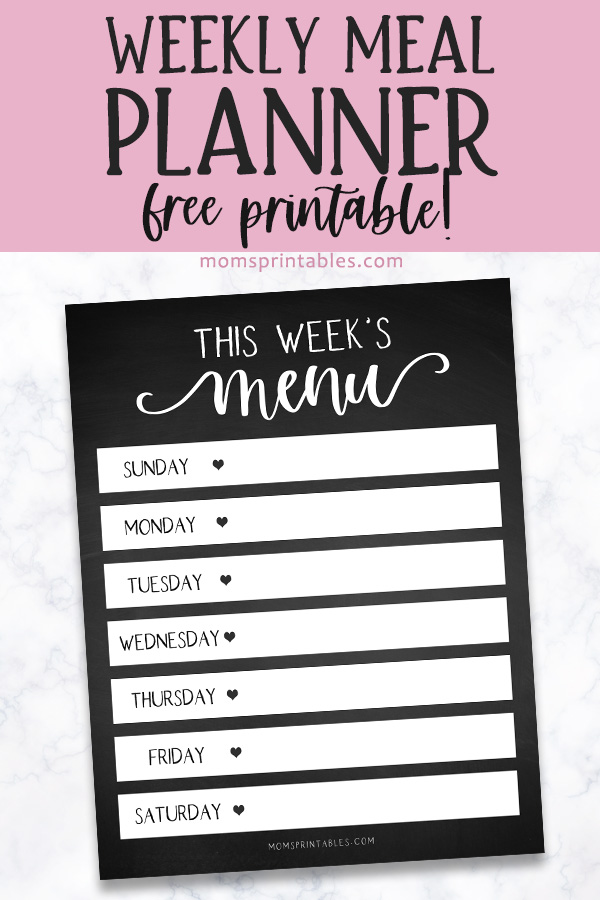 Printable Weekly Meal Planner
This printable weekly meal planner is designed to use again and again.
If you laminate it or put it in a frame with glass, you can write on it with dry-erase markers and wipe clean each week! You'll need a "document frame" that's 8.5×11 inches if you print this at 100%.
The "chalkboard look" that this printable weekly meal planner has will fit into most kitchen styles without clashing with your decor, so go ahead and print it and hang it on display!
This WEEKLY PLANNER PRINTABLE is also available for free download – it could be used as a menu planner, but I use it to keep track of my to-do's for the week. This one would also be really handy to have laminated or in a glass frame to reuse!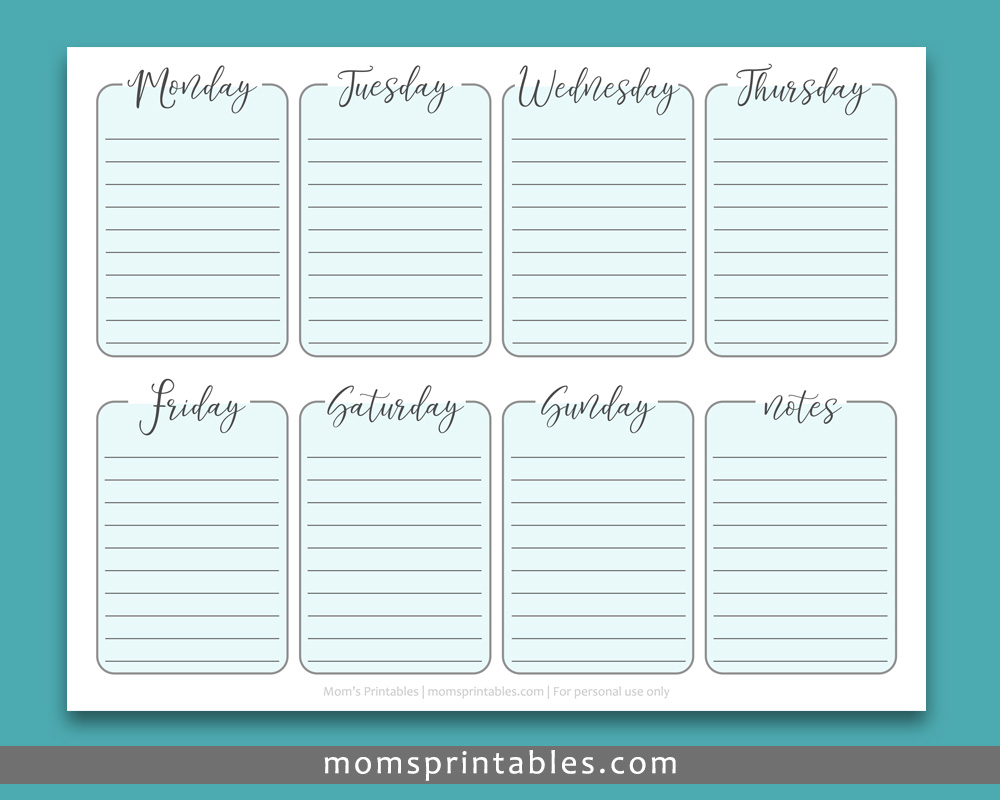 Printable Weekly Meal Planner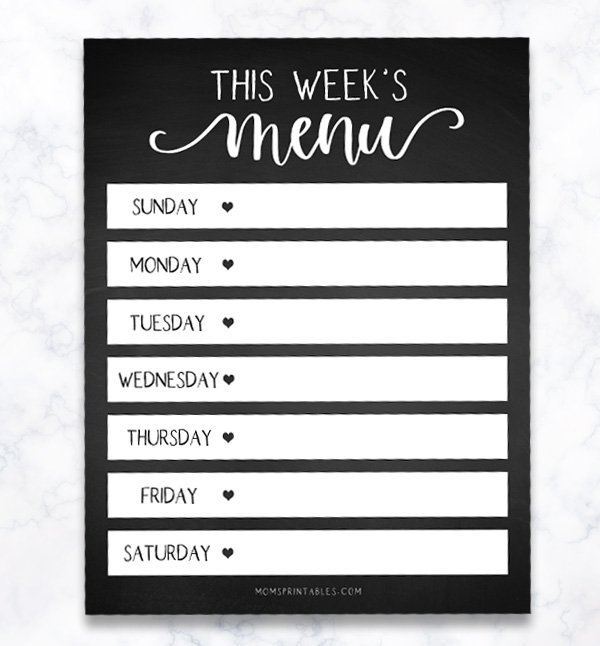 How to download and print this weekly meal planner:
Click on the download button below
When the PDF opens in a new tab, there will be a download button and a print button on the top right.
To download, click the download button and then choose a location on your computer where you keep free printables. When you're ready for it, go to that location, open, and print!
To print right away, just click the print button on the PDF that opens in your browser.
Make sure your printer is set to print at 100%.
Laminate your page or put it in an 8.5×11 inch document frame with glass.
Write on your weekly menu planner again and again with dry-erase markers!
⬇️ Download the printable menu planner here ⬇️

:: PIN FOR LATER ::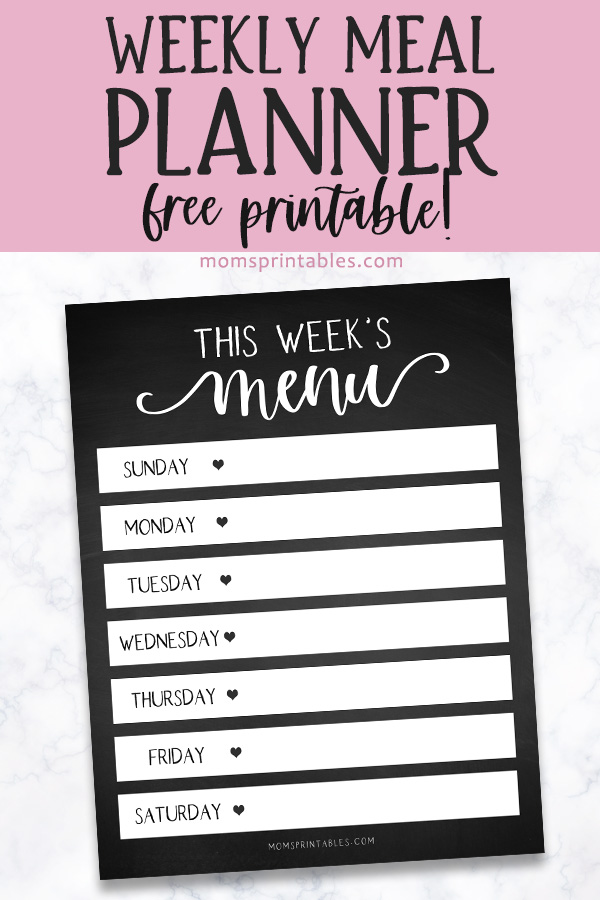 Here are a few other fun printable meal planners (free) from other bloggers:
Hope you enjoy my printable weekly meal planner and share how you display it when you do!